Laminate Flooring in Beavercreek, KY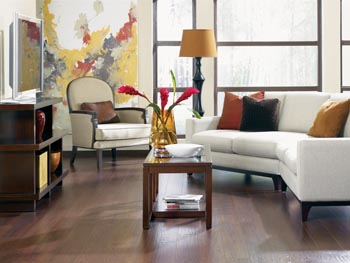 Create a standout design in each part of your home when you shop with us for laminate flooring in Beavercreek, KY. At Buddy's Flooring America, we offer a wide range of laminate wood flooring and other materials for residential customers throughout the area. When you are ready to upgrade the look of your bathroom, entryway, or another part of the home, shop with us to discover the perfect option. Visit us today to add a new style to your residence.


Laminate Wood Flooring for a Regal Look
Are you ready for a fresh style in your home? When you are bored with the existing design of your residence, we have the right options for you. Our store carries different flooring varieties, including carpeting, hardwood, and other products that make a stunning addition to rooms of all sizes. Our team members are happy to discuss the features of each of our products to help you with your purchase.
When you are dreaming of the classic look hardwood flooring, choose an alternative option with our laminate wood flooring? Laminate floors give you a way to create a regal style that holds up to any amount of use. This popular material is 8 times harder than hardwood and is able to withstand water and surface damage. Visit our local showroom today to explore each of your flooring options.


The Perfect Addition to Every Room
Hardwood is a beautiful addition to the home, but it is not the perfect option for every part of the space. Bathrooms, kitchens, and other moisture-prone areas will benefit from our durable laminate flooring options. Select a material that withstands warping and other water damage from our showroom.
At our store, we carry a full range of products from top brands in the industry. Our selection of laminate floors from names like Shaw lets you create a beautiful setup that makes your space stand out for all of the right reasons.


Undergo a Laminate Flooring Installation
After choosing your new flooring, complete your remodel with ease when you use our service options. You can count on our professionals to finish the job the right way. Our experienced contractors are available to perform a laminate flooring installation in every part of the home. Whether you have one room to enhance or the entire residence, you can trust us to deliver the top service for every project.



Contact us to shop our selection of laminate flooring options for your home. At our showroom, we offer products for customers throughout the Beavercreek area.