Wood Look Tile in Beavercreek, OH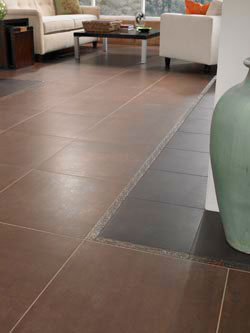 Replace the old and fading floors in your kitchen with flooring that offers enhanced character and added resistance to moisture. When you visit our expansive showroom, our design team will do everything they can to identify the right match for your design plan. While many are eager to decorate their homes with the authentic look of hardwood flooring, your kitchen and bathroom is the perfect environment for our wood-look tile in Beavercreek, OH.
Buddy's Flooring America has a dedicated team of design specialists that are ready to review your entire plan for renovation. They are prepared to help identify the right type of flooring for every room you are redecorating. Each flooring purchase must match the form and function of each room, to ensure you get the most value for every dollar you have to spend. Wood flooring is an excellent choice for living rooms on the first floor, but other areas need floors that are resistant to water and moisture.
Wood floors will expand and contract with changes in temperature, so you need a product that provides you with the charm of wood and the resiliency of tile. Our manufacturing partners offer advanced flooring options that give you the look you want and the performance you expect. Review our 5-Star Selection system to ensure you are purchasing floors that feature the installation warranties and price protection guarantees you need to complete your project.


The Performance of Porcelain
While both porcelain and ceramic tile are crafted using specialized clay, they each offer differences in density that are important to understand. Our wood plank porcelain tile is a denser flooring product that offers greater resistance to water and moisture. When you want the appeal of natural wood in a place like a bathroom or a finished basement, this type of tile is the best choice.
Wood plank ceramic tile is a product that is easier to cut into a variety of unique shapes, so installation contractors appreciate the versatility this floor covering provides. Follow an existing pattern to maintain a sense of continuity and create an interior that people are sure to remember.


Completing Your Project
Whether you choose to have ceramic wood tile installed in your basement or a porcelain wood tile installation on your patio, the project is sure to prove fruitful when you start your design journey at our showroom. Find exactly what you need for every room and complete your project in record time with the support of our team.

Contact us today to start enjoying the resiliency of our wood look tile. We proudly serve customers in Beavercreek, Ohio, and surrounding communities.