Hardwood Flooring in Beaver Creek, KY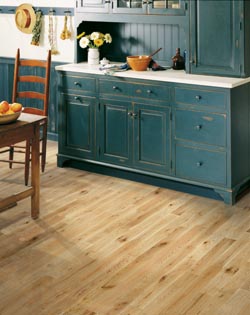 Add a luxurious appearance to any room in your home when you choose from our collection of hardwood flooring in Beaver Creek, KY. At Buddy's Flooring America, we offer a wide range of solid and engineered hardwood solutions in a variety of colors and textures to fit with nearly any style. So, visit our showroom today to explore our vast collection and let our flooring experts help you find beautiful new floors for your home.
An Unmatched Style
For centuries, hardwood floors have been one of the most popular options for homeowners around the world. This is thanks to the classic style and charm that a hardwood surface adds to any space. With the large assortment of wood species and textured finishes available for hardwood, finding a solution that fits with your current décor is never a challenge.
Engineered For Durability
While a solid hardwood flooring installation will last for many years, it is still highly susceptible to moisture. Thankfully with an engineered hardwood surface, you can easily add the stunning look of wood to your kitchen or bathroom. Engineered hardwood planks have a specialized core that is designed to absorb moisture without changing shape or warping.
Professional Installation
Ensure your new hardwood flooring looks fantastic in your home by letting our team handle the installation. Our professional installers have the skills and tools needed to properly layout and place every plank right position. This way, you know that your new engineered or solid hardwood surface will look as good in your home as it did in our showroom.

Contact us to learn how hardwood flooring can enhance your home. Our showroom features products for customers throughout the Beavercreek area.