Hardwood Flooring in Beavercreek, KY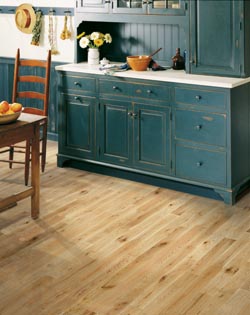 Add a luxury look to every part of your home when you shop the collection available from Buddy's Flooring America. At our store, we carry a full selection of hardwood flooring in Beavercreek, KY. Whether you are looking to enhance your entryway, bedroom, or kitchen, you will find the perfect addition to your space when you visit our showroom. Our store stocks a wide range of solid and engineered hardwood with colors and textures that fit with any room's theme. Speak with our sales professionals for more on our products and services.


The Beautiful Style of Hardwood Floors
Hardwood is a popular flooring material for a reason. This classic flooring option offers standout designs that fit the style in any room. Available in a wide range of textures and wood varieties, solid and engineered hardwood lets you add a touch of elegance to your space while increasing the value of your home.
No matter what style you are looking for, you will find something you love at our showroom. Solid hardwood can be refinished and stained over and over without causing damage.
At our showroom, we proudly offer a series of options for every homeowner, including carpeting and tile. We are happy to speak with you to discuss the features and benefits of these products. With our guidance, you will shop with confidence for your new hardwood flooring. Visit our showroom to explore our collection from the following brands:
The Lasting Power of Engineered Hardwood
Do you love the look of hardwood? While this material is popular, it is not the perfect option for every room in a residence. For kitchens, bathrooms, and other moisture-prone areas, you need a product that holds up to humidity and extreme temperature changes?
Engineered hardwood offers the stunning look that homeowners want with the durability they need for their residence. By choosing this material for the space, you will achieve a regal look that lasts for many years. Turn to us to discover the variety of colors, textures, wood species, and finishes for your residence.


A Hardwood Flooring Installation
Ensure that your project is completed to the highest standard when you visit our professionals for your hardwood flooring. We are dedicated to delivering the top options to every customer, and we proudly provide a hardwood flooring installation service. We work quickly and efficiently to place every plank in the right position, letting you enjoy your new flooring for many years.



Contact us to learn how hardwood flooring can enhance your home. Our showroom features products for customers throughout the Beavercreek area.