beautiful luxury Vinyl Flooring in Beavercreek, OH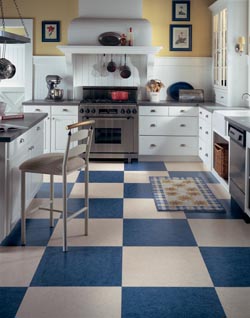 Transform your home by upgrading your floors with beautiful and resilient luxury vinyl flooring in Beavercreek, OH. At Buddy's Flooring America, we offer a wide selection of luxury vinyl in a variety of styles and patterns. One of the most common styles to use when choosing luxury vinyl is plank flooring. Vinyl planks are designed to mimic the look and feel of natural wood while providing the high resilience and ease of maintenance of vinyl. To learn more about vinyl plank flooring or to explore our flooring options, visit our store.



Unmatched Resilience
With your busy home, you need a flooring option that will stand up to the hectic lifestyle of you and your family, and a luxury vinyl surface is a perfect solution. This resilient flooring is easy to maintain with many messes easily wiping away. Vinyl is also tough to stain, allowing the floor to keep its beautiful appearance for many years.
Additionally, vinyl planks are moisture-resistant, allowing you to install them in rooms where spills and moisture are prevalent. This way, you can add the timeless look of hardwood to bathrooms and kitchens without fear of your floor shifting or warping when it gets wet. The moisture resistance of vinyl also helps to prevent mold and mildew from forming, protecting the health of your family.


Limitless Design Potential
When selecting a vinyl plank surface, there are countless patterns, colors, and textures available to select. These possibilities let you design a luxury vinyl plank floor that matches perfectly into your current décor or acts as the foundation for an updated aesthetic. Furthermore, if you are not sure what look you want for your property, then our designers are here to help.
Our flooring specialists understand the complexities of a stylish and elegant home and will use this understanding to help you decide which surface would work best in each of your rooms. This way, you know that your new floor will look amazing and not clash with the overall design goals of your home.


Let Us Professionally Install Your Floor
After choosing the right luxury vinyl option for your home, let our team take care of the installation. Our skilled flooring installers have years of experience installing all types of surfaces, including luxury vinyl plank flooring, and they will ensure your installation is taken care of correctly. With our help, you can trust that your new floor looks as excellent in your home as it did in our store.

Contact us when you are looking for a flooring solution that is both beautiful and resilient. We proudly serve Beavercreek, OH, and the surrounding areas.